Deep Seating Cushion Options
Box & Welt provide a contemporary look and are available on all deep seating collections for an up-charge. Buttons can be added to the Box & Welt cushion for a small up-charge. With the Box & Welt style cushion you can add contrasting side panels or contrasting welts with many fabrics to choose from.
Call for More Information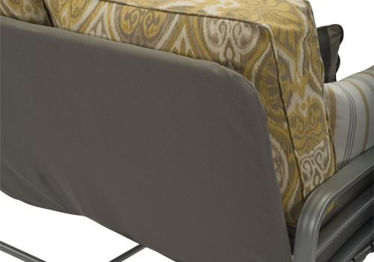 Add a sleeve to the back of deep seating furniture. Available in your choice of cushion fabric. Must specify the collection to be used for when ordering.
Call for More Information
If no deep seating cushion style is specified Standard will be assumed. Standard style cushions come with one button and velcro ties, there is no discount for no buttons on the Standard style cushion.
Call for More Information